Mojeek Updates, August 2023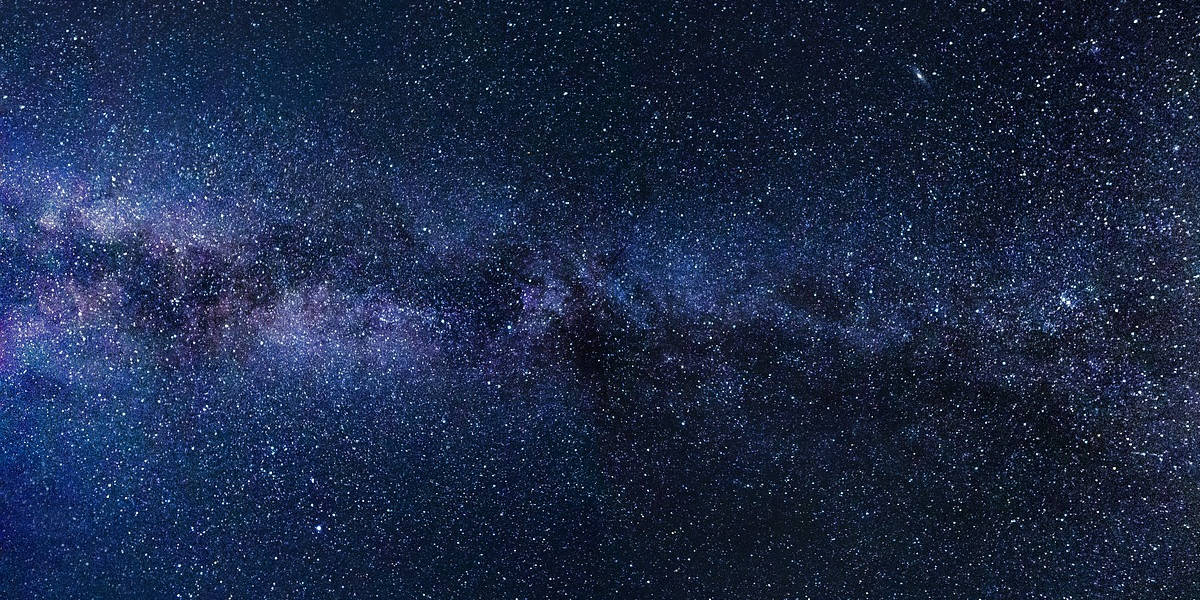 Here's a rundown of what's changed or new on Mojeek since our March Update.
Crawling/Servers
During this period we passed 7 billion pages, a milestone that we are massively proud of. For those who would like a refresher here are the dates of previous announcements with links:
This is obviously not the end of the index-building milestones, and we encourage you to jot down your guess for when the next billion pages come around.
Last time we said "next stop, 7 billion"; now we have our sights on 8!
Images
We have always wanted to eventually get rid of Microsoft Bing from the image search, and during this period we took that step. This is a decision which we made because of user requests, and the recent changes to Microsoft's API pricing. As outlined in a recent blog, Openverse has been added into the search, allowing you access to a wide range of images from independent creators and websites.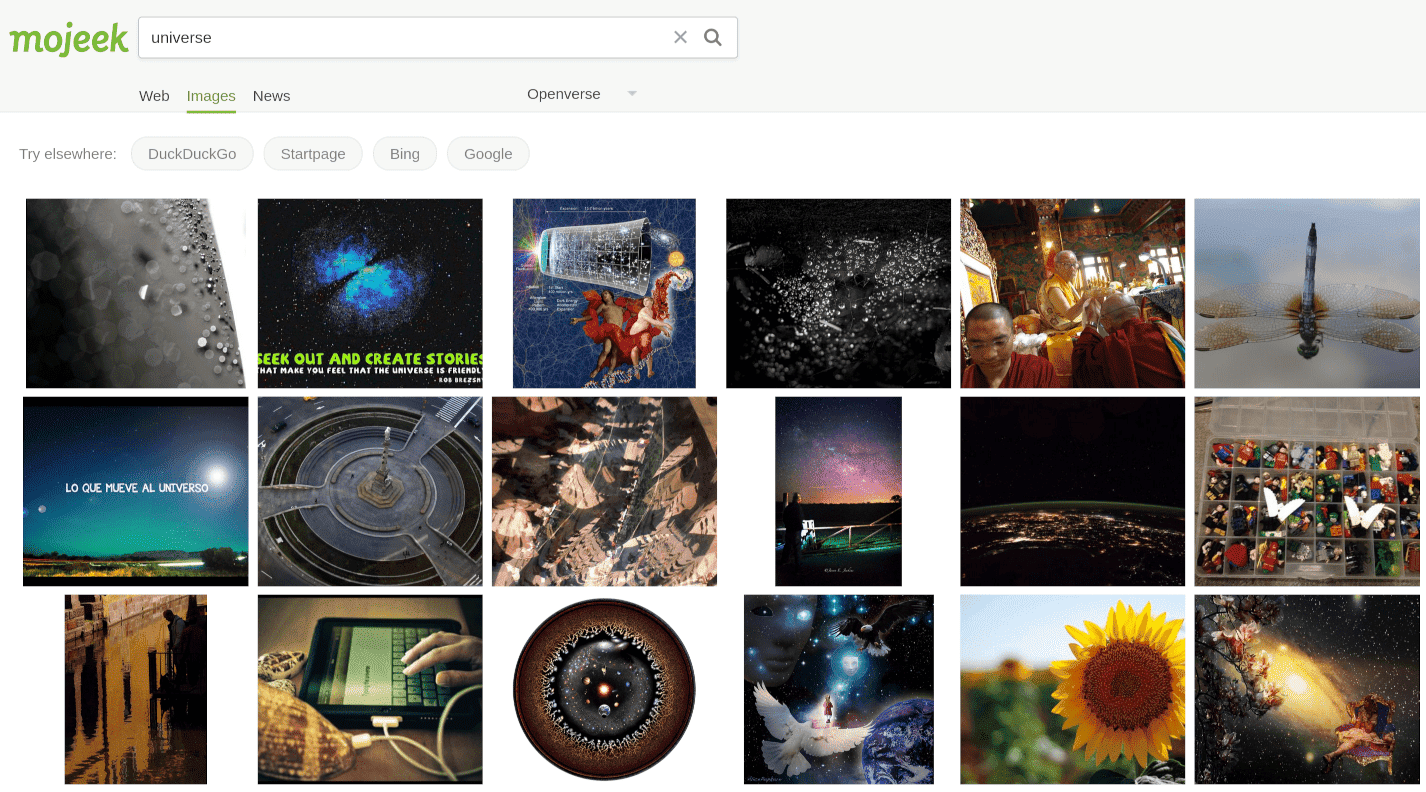 You can still search using Pixabay, and we've also added in these handy little Try elsewhere buttons. Much like Search Choices, these allow you to repeat the search on private versions of Bing and Google, or the search engines themselves.

Search Choices
Due to the disappearance of Gigablast we revisited Search Choices and added more pathways across the web. You can switch up both which options you have, and where they appear, quickly and easily in Preferences.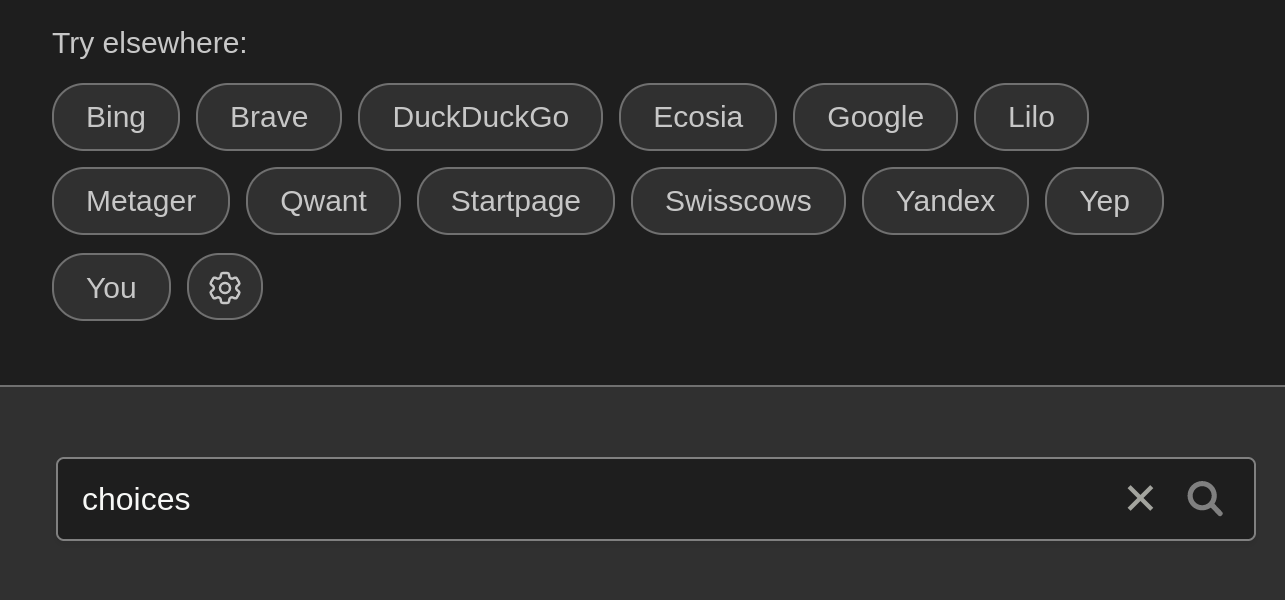 There is also now a small settings icon next to Choices at the bottom of the results pages, allowing you to quickly hop into Preferences and make changes.
Substack Search
You can now use Mojeek to search content from Substack's independent writers, using the newly-released Substack content search. For tools like this, we normally flag them for testing ahead of release in the Mojeek Community; if you're interested in trying something out before it goes to a wider audience, that's a great place to create an account and return to every now and again.
Support Pages
Our Support pages have been updated with fresh imagery, as well as new methods where they were outdated. These help you understand how to add Mojeek to a range of desktop and mobile browsers, so if you've got a question about that you should check them out. By all means don't hesitate to get in touch if you find the instructions don't get you where you need to be, or if you prefer talking to a human.
Infobox
We've fixed some display issues with the infobox, so you should see fewer problems with the display of images, URLs, and other aspects of the data you are presented if you're using it. If you'd like to get rid of it entirely, then this is a good point at which to mention that you can turn it off in Preferences.
If you have a suggestion for something we can change, remember that we have both the Contact Page and Submit Feedback button - this sits on search engine results pages. Your feedback is both massively valued and useful when it comes to making Mojeek better. Finally, if you want to receive news from us in your email inbox, you can subscribe to our Newsletter.