Five Reasons to Use Mojeek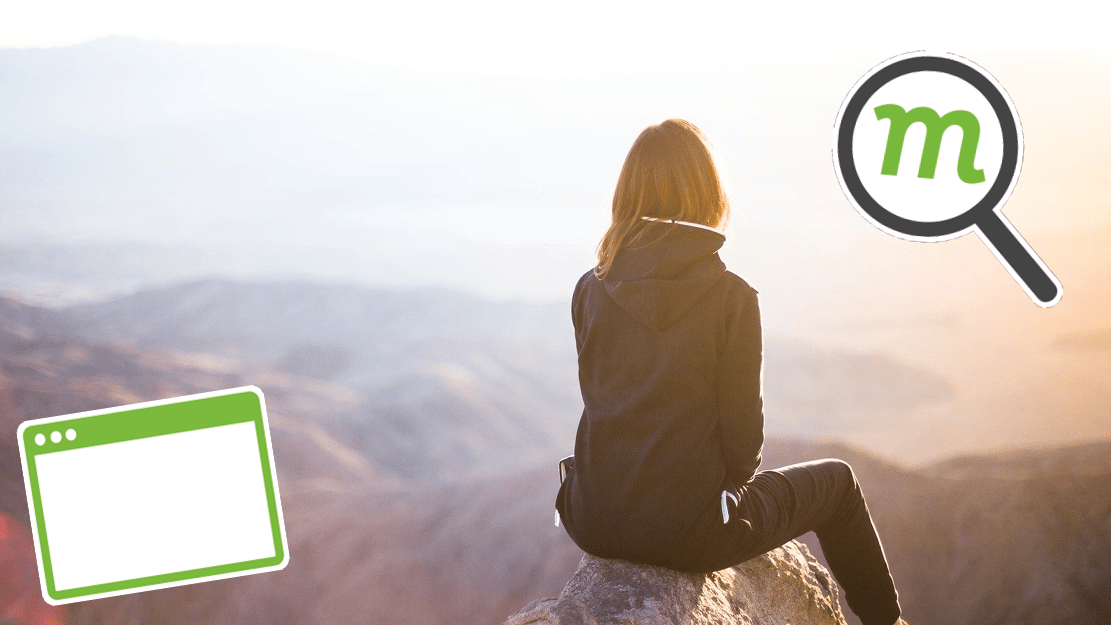 The only privacy-oriented web search engine in the world
This one might surprise many of you. You might be saying "What about DuckDuckGo or Startpage?" Well, technically speaking these aren't search engines at all, they are metasearch engines as they get their organic results from another mainstream engine (most of them from Bing and a small number from Google). English-speaking search engines with their own index such as Google, Bing, and Yandex are renowned for tracking you as you use their search engine, and often past that point wherever they can. We provide the end-user with a privacy-oriented search engine which doesn't follow you around the Web, nor use your data to send you targeted ads. In fact, Mojeek officially stated that it doesn't track those who use it before any other metasearch or search engine did and our values mean that this will always be a key feature of our search offering.
The only English-language Web search engine that's not based in Russia or the United States
Mojeek was built with the purpose of providing a genuine alternative source of information, this means not relying on anyone else's search technology. We have built all software from the ground up so we are not dependent on anyone. The are only seven other genuine search engines that index the Web; those covering the English language are Google, Bing, and Gigablast (All based in the USA) and Yandex (Russia).
As mentioned above other so-called search engines are in fact syndication partners. Most of them use Bing, with a few based on Google and Yandex. These search providers do not have their own index and are thus limited, not only by the index developed by the large companies they depend upon, but also commercially through their syndication partnership agreements. Whilst a number claim to have their "own" index this refers to what is a small, limited capability they have and does not mean that they have a general wide index.
One gatekeeper for the Web is harmful
The monopoly status Google has in the world of access to information is very concerning. Searching has become a critical part of our day-to-day lives. Decisions that they have made to favour their own offerings, for instance in shopping and travel search, have wiped out large swathes of innovative companies, resulting in large fines from the EU.
Google captures over 87% of U.S. search and over 92% of queries worldwide, this is a clear sign that an amalgamation of both systemic (antitrust, anti-monopoly actions) and individual (using alternatives where possible) actions are necessary to curb their power. Evidently the US, EU and UK agree.
There are good reasons to use more than one search engine. Using Mojeek as a genuine alternative will give you different and new sources of information that are free from Big Tech bias.
You might agree with us on what is important
We are very conscious of our carbon footprint particularly since maintaining a huge index means that we use hundreds of servers. This is why we are careful to assemble our own energy efficient severs and chose the UK's greenest data centre, Custodian Data Centre, as their home.
We think that much of the damage wrought by Big Tech is a direct result of the growth and "land-grab" attitudes of the investors behind these companies. We are backed by patient individual investors who are interested in building a sustainable business for the very long term.
We believe humans have the potential for making better choices than algorithms when they are given the tools to do so. Where there is a practical choice between imposed algorithmic recommendations and providing human autonomy, we will always choose the latter.
We don't track you but we do want to interact
Have you ever tried putting a support ticket into the endless void that is a Big Tech help inbox? How did that go? By supporting Mojeek, you're getting behind an independent, small startup. In order to grow, it's vital for us to learn from your first-hand experiences of using Mojeek. We want to hear from you, whether the feedback is positive or negative. If there's a feature you want us to add, shoot us over an email. If the outputted results for a specific query were not quite satisfactory, then click the 'feedback' button to let us know. Or perhaps you just want to join in on a discussion on our social media platforms, we're all ears!
And remember because we don't track we can only get feedback from you directly. We cannot and do not want to rely upon numbers in an analytics dashboard. That brings us an unusual business challenge in a surveillance-dominated, digital economy. It makes direct interaction even more important - we think that's a healthy thing.