How We Solved Our SSD Problem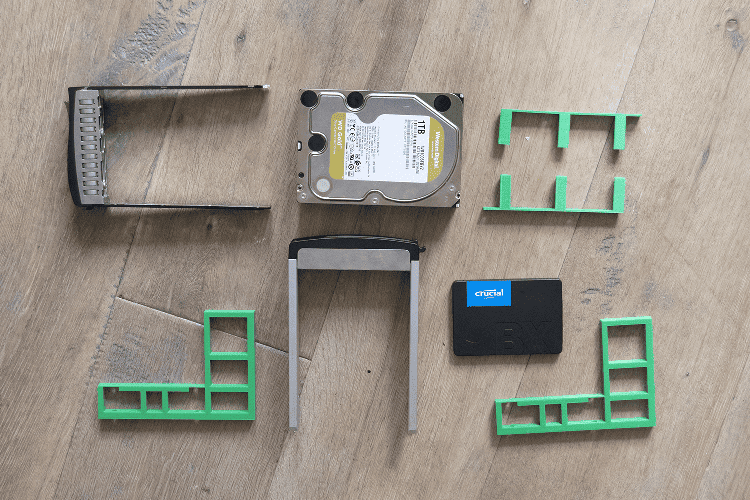 For a long time the backbone of Mojeek's infrastructure from a data storage perspective has been hard disk drives (HDDs), mostly Western Digital Gold and Ultrastar 1TB SATA HDDs. We have tried other makes, but the WD drives seem to suit our work load better. These drives, which currently number about 500, store the valuable data that has been crawled by MojeekBot, and that are ranked and presented to you when you search on Mojeek.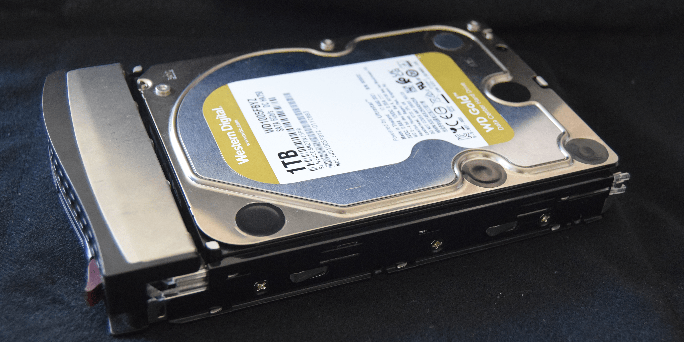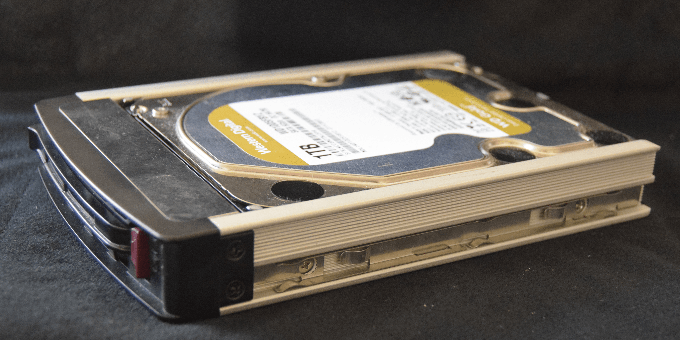 Some of these drives have been in operation since 2012, showing that you can get longevity, and therefore reliability, out of drives with moving parts. This being said, as consumer solid state drives have become more affordable relative to enterprise hard disk drives, they have become more attractive as an option when it comes to adding more capacity and replacing older drives. SSDs definitely have their place within the Mojeek stack, and it's pretty clear that there are things that they do better than HDDs, but when it came to using them within Mojeek's Supermicro 2U servers, there was one glaring issue.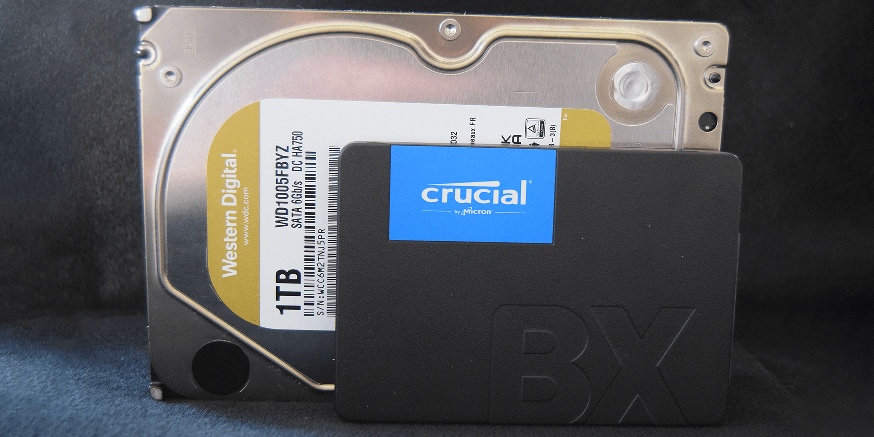 The Crucial 2.5" Solid State Drives (we have varied makes and models in production) that we were aiming to add into the stack are a fraction of the height, width, and depth of a Western Digital Gold, a drive which fits perfectly into both of the types of Hot Swap Tray that we use in our servers. In order to have the option of using the smaller SSDs, we needed to find a creative way of fitting them so that they stayed in place, and so that both the power and data transfer ports rested in a place where they would clip properly into the servers.
Here are the numbers themselves:
WD Gold 1TB HDD dimensions: 4" x 5.787" x 1.028" (W x D x H)
Crucial SSD dimensions: 2.8" x 4.05" x 0.28" (W x D x H)
In order to fill a big space with a much smaller drive we needed Converter Trays, but in the numbers required the price was a barrier. So we started looking around for other options. The solution was found on thingiverse using 3D printing.

One of the two different types of bracket (shown above) which we had printed by Midlands 3D print manufacturer is a minimalistic plastic rectangle with three prongs, which screws into one side of the hot swap tray via two of these prongs. This is then secured to the other side with one of the SSD's own screws. All in all this is a pretty elegant solution; as long as the construction is handled with care, it allows these smaller drives to plug into the server using exactly the same kit as the larger ones.

The design of the other type of bracket requires more plastic and therefore covers more surface area, but it is also more sturdy. This bracket is attached to the tray with three screws, two on one side and one on the other, with the SSD itself being secured to the bracket twice on the side which touches it, and carrying a further screw attachment to the hot swap tray itself through the final screw hole (these trays have four holes to the other type's six).
In both cases a small amount of extra plastic, courtesy of creators who had experienced similar problems, have made the inclusion of SSDs into our setup simple and easy. At the time of writing, we have nearly 300 SSDs in production with varying models from both Samsung and Crucial.
If you've enjoyed reading up on how we solve some of the challenges which come with building and maintaining our own infrastructure, from the ground up, please let us know via our contact form, community, or social media channels. The hardware that is involved when it comes to crawling, indexing, and providing access to that index via a searchbox can be just as fascinating as the things you find when you search with it.