Looking Back at 2021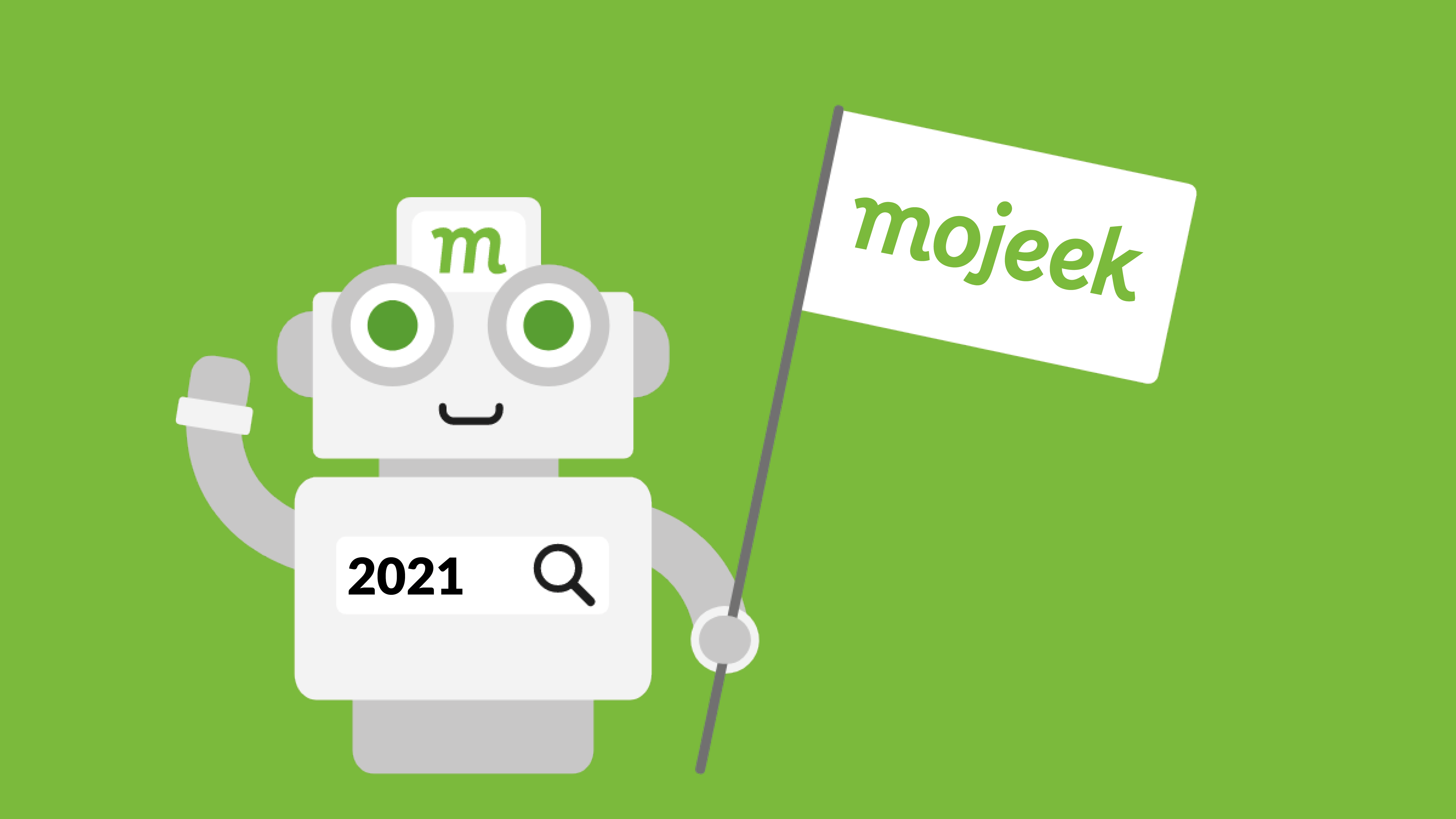 2021 was a big year for us as we reached some considerable milestones, added new functionality, and joined many others in calling for better business practices and fairness in digital markets.
In June we announced that we had surpassed 4-billion indexed pages, and (at the time of writing) we are now within touching distance of the 5-billion mark, having increased server capacity by 50% during the year. Index size figures are not frequently stated publicly by the larger crawler/index search engines but this would put us as the largest, by index size, for a company in the United Kingdom.
We have been continually working to update our algorithms which, unlike the search engines that track you, provide objective results. Objective meaning that every Mojeek user will see the same set of results for a given query and location/language setting. On top of this we have added in a calculator that answers both basic and advanced mathematical queries on the search engine result page.
We also rolled out the Alpha phase of our search advertising programme, working closely with a small number of initial customers to build the world's first no-tracking, contextual search ads service. This provides us with a new revenue stream, and provides advertisers direct access to new audiences. We also expanded our range of API customers, increasing revenues very significantly.
Both within the European Union and further afield, we joined up with NGOs and other challenger companies in order to push campaigns and consultations relating to people's digital rights and fair competition. As part of three coalitions we have sought to make a positive contribution to regulations that were being proposed and debated upon.
On matters of interoperability, defaults, self-preferencing, and bundling we have been part of the Coalition for Competitive Digital Markets (#CompDM), made up of 50+ companies across 16 countries. We also joined with over one hundred consumer rights organizations, civil rights groups, NGOs, privacy experts, and 13 companies in a campaign calling for a ban on surveillance-based advertising (#TrackingFreeAds). Thirdly we joined 26 companies in a "Coalition for a Level Playing Field" supporting antitrust action by NextCloud against Microsoft and their practices of bundling, embedding, defaults, and opaque partnering. Finally, we have been consulting closely with the UK government on its draft Online Safety Bill and the proposed changes to the UK GDPR.
As the world realises the damage done by surveillance capitalism people are increasingly looking to companies which act ethically. Based in the UK but serving users in almost every country, we are offering the world a genuine alternative to the biases of Google and Bing, as we continue to build the largest independent index of the open web.
In 2022 we have a lot more planned, why not sign up for our newsletter to be notified of new features, developments, and milestones?