Pale Moon - Independent Windows and Linux Browser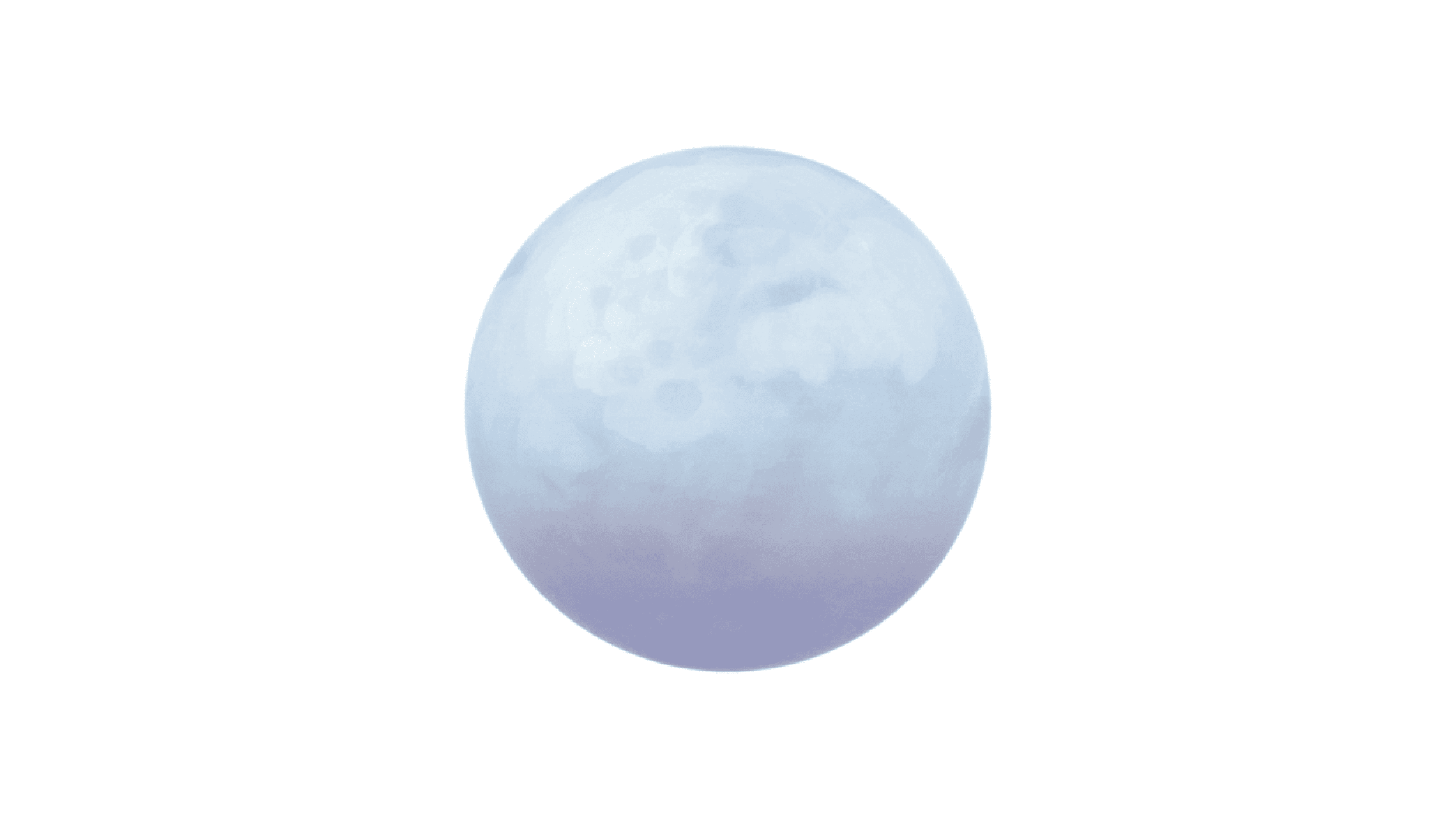 With the recent addition of Mojeek as a search engine option in Pale Moon, we wanted to take a deeper dive into this longstanding independent open source browser.
When it comes to the browser options that you have on a desktop or laptop, your mainstream user may think the only real choice is between products from Big Tech. These few browsers have consolidated around even fewer browser engines. Browser engines are a core part of what makes a browser able to render the code of the web into an easily human-readable format; as the linked page states they:
transform HTML documents and other resources of a web page into an interactive visual representation on a user's device.
In 2019 Microsoft's browser, Edge, moved from its own rendering engine, called EdgeHTML, to Google's Blink. This means that Microsoft's browser is an outpost for the Chrome project (through its reliance on an open source project known as Chromium. You also have Mozilla Firefox's Gecko, developed by a company that is deeply dependent upon Google's money to survive, and Apple's WebKit, another Big Tech browser engine. The figure below shows a timeline of the currently-available engines.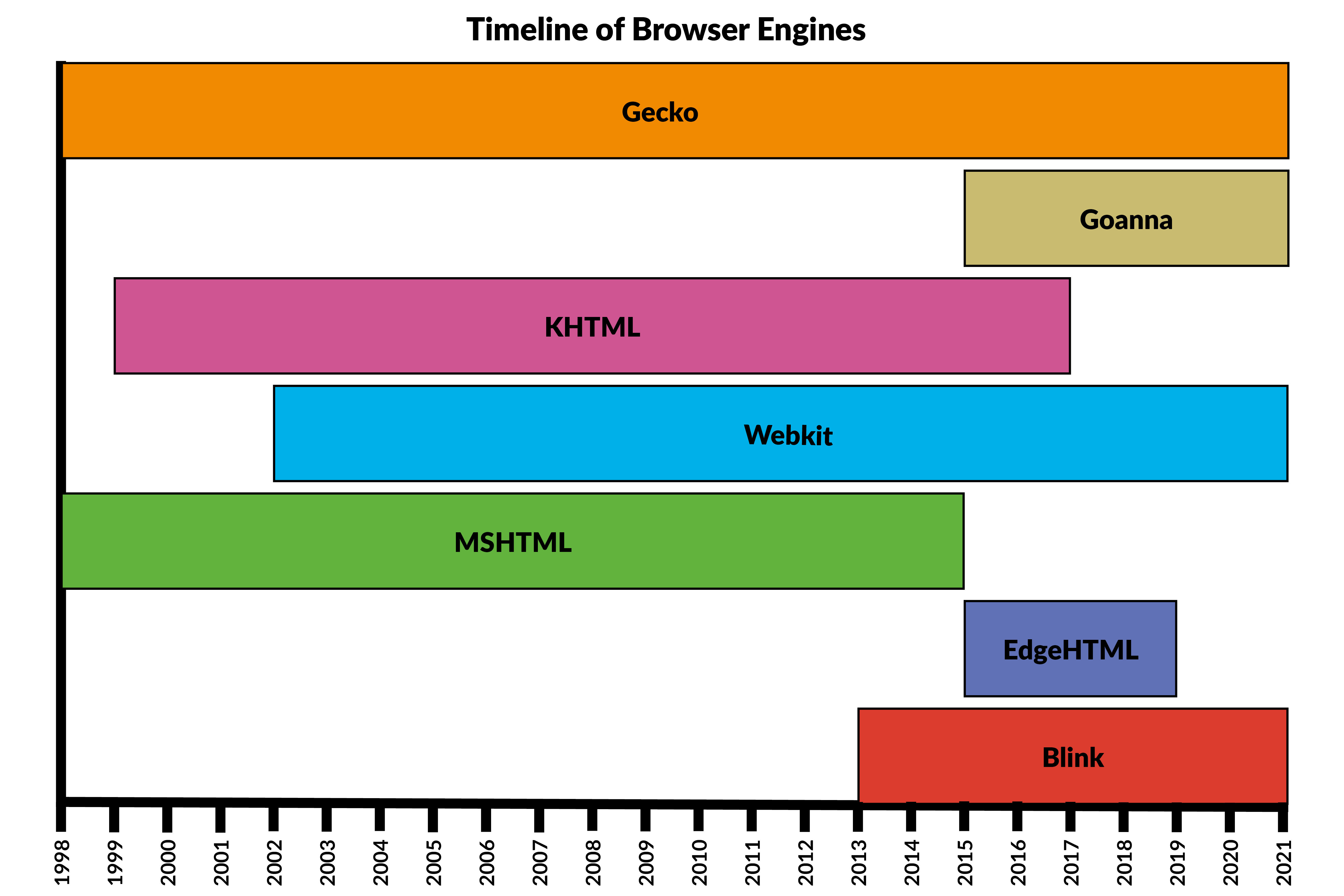 There are other alternative browsers that most readers will know of, like Brave, Vivaldi, and Opera. All three of those are based on Chromium and therefore leverage Blink.
Goanna
Back in 2009, the lead developer of what is now known as the Pale Moon browser forked Firefox. Originally leveraging the Gecko rendering engine, the browser gradually moved in its own direction, with this fork of Gecko becoming Goanna in 2015.
The work put into Goanna has turned it into something which has diverged considerably from the original fork. This engine has become a true alternative to Gecko, not bound to developments undertaken by Mozilla. It instead reflects the choices and wishes of an enthusiastic community and tightly-knit team of developers.
It is difficult to overstate the ambition behind the tech stack that forms the backbone of Pale Moon; going their own way when much larger technology companies have decided to rely on Big Tech projects. Does this remind you of anyone, I wonder?
Pale Moon
Much like Mojeek, Pale Moon prides itself on being fiercely independent. The project:
"aims to provide close adherence to a balanced set of official, common-sense web standards and specifications in its implementation (with minimal compromise), and purposefully excludes a number of features and Web APIs to strike a balance between general use, performance, and technical advancements on the Web."
Pale Moon also has its own addons library, covering a wide variety of functionality including those indispensable privacy and security extensions, as well as RSS readers, URL modifiers, and more. In fact, Pale Moon puts a great deal of emphasis on customization. Its motto is "Your browser, Your way" - a community project which seeks to develop alongside its users in a collaborative and open manner.
Browse and Search Outside the Walls
The factors outlined in this blog post, as well as many more, show why the newest release of Pale Moon is a great tool for those valuing their independence. Mojeek is now available in the Pale Moon pre-selected list of search engines/proxies.
The Pale Moon announcement was accompanied by this message:
Following the concerns surrounding bias, censorship and unwanted filtering of search results by almost all available search engines, we've contacted Mojeek to have their search engine added by default to Pale Moon. This was done to offer a truly independent search alternative that has its own (long-standing) search index of the Web and does not rely on the major indexers like Bing, Google or Yahoo, who all apply bias and filtering to varying degrees on their search results (e.g. about politics or the war in the Ukraine). Since privacy-focused search engines like DuckDuckGo do rely on search results from these "big indexers", whatever their "upstream" decides to be filtered out will also affect your results through those search engines. Mojeek offers its own, entirely independent search results which may provide you with truly independent alternative results. Give it a try!
The Big Tech browser moats put around search can now be avoided in yet another way, notably on Windows and Linux with Mojeek and Pale Moon.