Image Search Launch and Infobox Update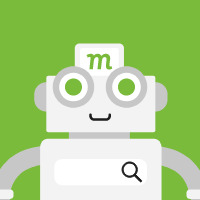 mojeek
04 September 2018
3 min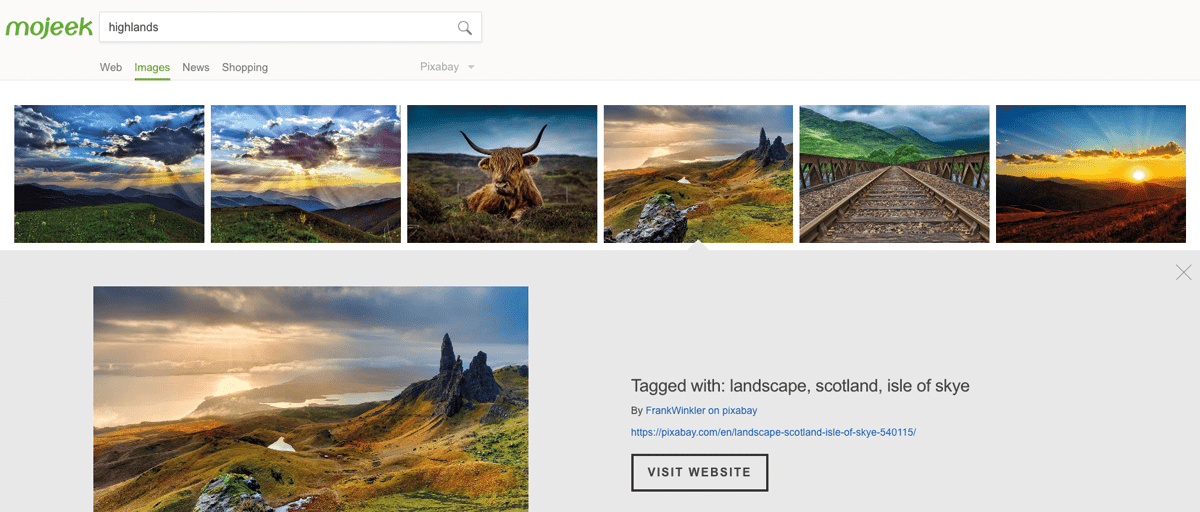 Mojeek has recently been working on two new features that go live today: Mojeek Image Search and a major update to our Infobox feature.
Image Search
Mojeek now enables users to search the web for images. Mojeek Image Search sources its content from a number of providers including Pixabay and Bing Images. Upon typing in a search term the user can select which provider to receive image results from using a drop down menu below the search form.
For example, when searching for 'Highlands' via Pixabay, you'll find a selection of stunning photos to view. Upon clicking one, you will be presented with a larger view of the image, the photographer account and location of the photo (unless you have JavaScript disabled, in which case you'll be taken straight to the source page of the photo). And as mentioned above, from here you can select a different image provider using the drop down menu. As illustrated below.

Image search has been one of our most requested features, so we're very pleased to finally be able to offer this service. We will of course be improving upon it as we go, and hope to add additional providers soon. So as ever, any problems or feedback is very welcome.
Infobox Update
Building on our pre-existing Infobox feature, we've added Wikidata to create a more comprehensive knowledge base for certain searches. Appearing on the right side of the screen on desktops and above the organic search results on mobile, a panel will offer further insights into the search term with some short relevant facts. This means when you need some information quickly, our Infobox will give you the answers you need all in one place. It will also offer up a broader range of related information that you may find interesting or useful.
Currently we have selected a number of popular categories in which to offer relevant quick facts that you may need on the subject matter. This is however an ongoing process, so we will be continuously adding more, e.g. countries, cities, notable figures etc. If there are certain search terms which aren't appearing within the Infobox, then there's a chance we just haven't got around to implementing them yet. If that's the case, please let us know.
Before this update, if you searched for 'Birmingham', Mojeek would have shown a small extract from its Wikipedia article. Whereas now, Mojeek will in addition show a selection of photos, and a variety of facts such as population and area.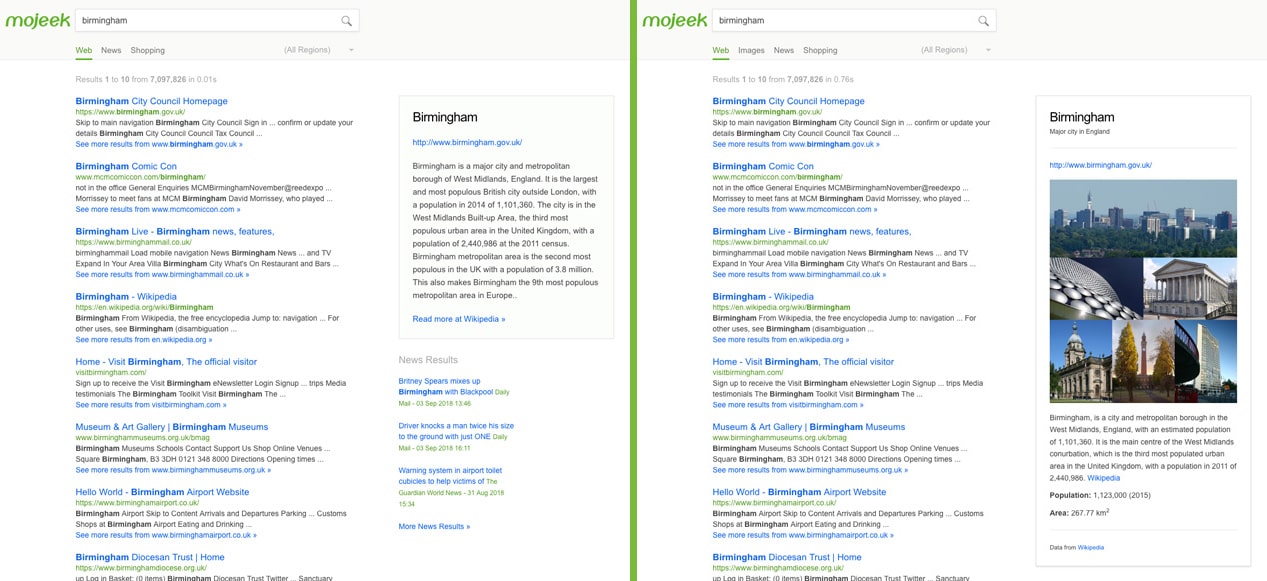 Or if you search for notable people such as 'Van Gogh' or 'David Beckham' it will show facts specific to that individual, such as place of birth, net worth, notable work etc.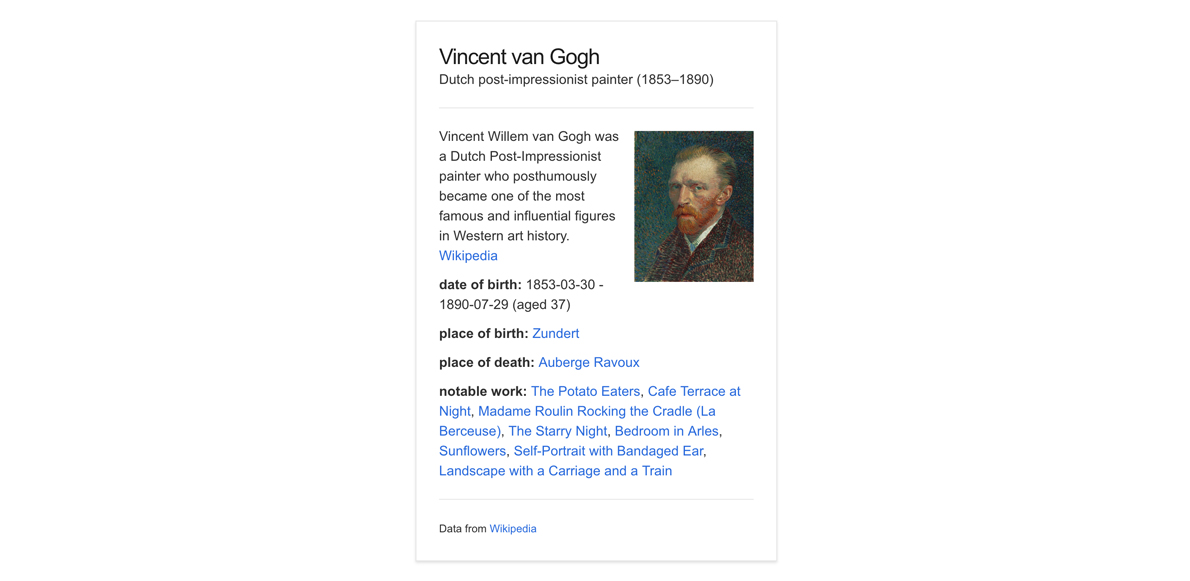 Because both the image search and Infobox update are new features, there will inevitably be the odd bug or two. If you come across any, please let us know.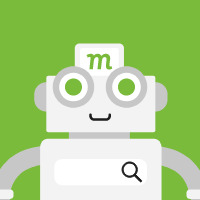 mojeek
04 September 2018
3 min